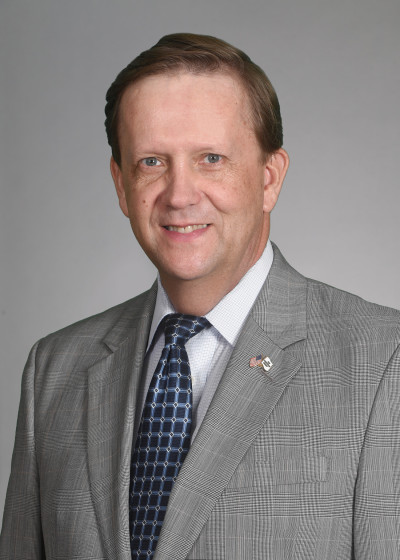 CAPT Dale Lumme, USN, Ret.
Expertise Areas
Strategic Planning, Strategic Communications and Marketing

Executive and Legislative Branch Government Relations

International Corporate and Nonprofit Leadership

Cabinet-Level Departmental Government Policy
Defense, Aerospace and Homeland Security Business Development
PROFESSIONAL EXPERIENCE
Captain Lumme supports clients in strategic engagement, marketing and management solutions, and strategic communications in international, federal, state, local and commercial arenas. He delivers significant expertise in defense and aerospace, with more than 35 years of comprehensive leadership experience in the public and private sectors. Captain Lumme maintains a strong and established network in the Navy policy community.
Captain Lumme currently serves on several boards and, prior to joining The Spectrum Group, successfully led corporate and nonprofit organizations supporting Navy-related programs, human resources, and Cabinet-level policy interests. He previously served as the Senior Director of Government Relations for Orbital ATK, Inc., Executive Vice President of Government Relations at Decision Lens, Inc.,  and as National Executive Director and COO of the Navy League of the U.S. He supports clients in strategic planning and strategic communications efforts using his extensive executive and legislative government, international and industry networks, working and partnering with senior executives at defense and homeland security organizations.
Captain Lumme's Naval career culminated in serving as the Staff Director of Congressional Relations, Secretary of the Navy, Office of Legislative Affairs. He was a career naval aviator, and served in several leadership positions including Commanding Officer, Atlantic Fleet Shore Activities, and Commanding Officer, VT-6 Shooters, Chief of Naval Air Training. He worked closely with key Navy command offices, including serving as Executive Assistant to both the Office of Chief of Naval Operations (CNO) and Office of the Commander-in-Chief, U.S. Atlantic Fleet.
KEY POSITIONS
National Executive Director; Chief Operating Officer; and Chairman, National Maritime Policy Committee, Navy League of the U.S.
Senior Director of Government Relations, Orbital ATK
Executive Vice President, Government Relations, Decision Lens
Staff Director of Congressional Relations, Secretary of the Navy, Office of Legislative Affairs
Executive Assistant, Office of Chief of Naval Operations (CNO)
Executive Assistant, Office of the Commander-in-Chief, U.S. Atlantic Fleet
EDUCATION
M.Ed., Education, University of West Florida
Master of Science in Strategic Studies (MSSS), Joint Forces Staff College and Air War College
B.S., U.S. Naval Academy