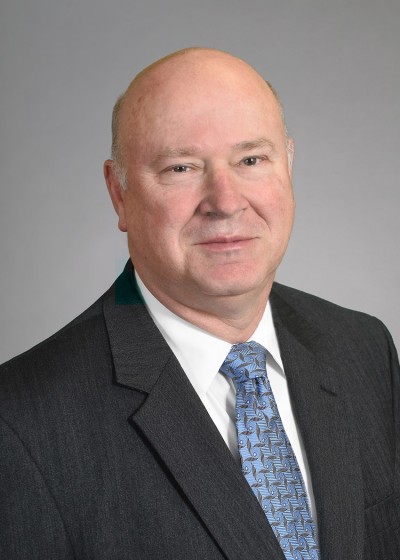 VADM Lou Crenshaw, USN, Ret.
Expertise Areas
Federal Financial Management (CDFM)

Resource Management and Oversight

Strategic and Operational Planning, Programming, Budgeting and Execution

Marketing, Pursuit and Capture Planning and Execution

Organizational Alignment and Reorganization

Leadership and Ethics

Active TS/SCI Clearance
PROFESSIONAL EXPERIENCE
Admiral Crenshaw delivers more than 40 years of successful strategic planning and executive leadership across the public and private sectors. A certified defense financial manager (CDFM), his expertise areas include tax, audit and business advisory services for federal and commercial clients, strategic sourcing, logistics, and defense, aerospace and intelligence.
Admiral Crenshaw previously served as Partner at Grant Thornton, LLP, where he led the firm's national Aerospace and Defense practice, coordinating the delivery of tax, audit and business advisory services to more than 50 clients. Previously, he led Grant Thornton's Global Public Sector Defense and Intelligence business, heading significant engagements including the U.S. Marine Corps Audit, Washington Headquarters Service advisory services, Defense Logistics Agency A76/MEO support, Missile Defense Agency accounting support, Navy BRAC support and numerous strategic sourcing efforts throughout the Department of Defense.
As a Flag Officer, Admiral Crenshaw specialized in financial operations and budgeting, serving three tours of duty in the Navy's N-8 Programming and Budgeting Directorate, culminating his career as the Deputy Chief of Naval Operations for Resources, Requirements and Assessments (N8). In his 30-plus years of service in the U.S. Navy, Admiral Crenshaw also commanded a Medium Attack Squadron (VA-85), a Carrier Air Wing (CVW-1), an Aircraft Carrier Battle Group (John F. Kennedy Strike Group/Carrier Group SIX), and U.S. Navy Activities, Europe.
He is a graduate of the U.S. Naval Test Pilot School and an experienced test project engineer at the Naval Air Test Center. Admiral Crenshaw serves as Chairman of Board for the Association of the United States Navy (AUSN) and the Navy Safe Harbor Foundation, and is a Fellow of the National Academy of Public Administration.
KEY POSITIONS
Principal, National Aerospace and Defense Sector, Grant Thornton, LLP

Executive Director, Defense and Intelligence, Global Public Sector, Grant Thornton, LLP

Deputy CNO for Resources, Requirements and Assessments (N8), U.S. Navy

Founder and President, Crenshaw Consulting Associates
EDUCATION
B.S., Ocean Engineering, U.S. Naval Academy