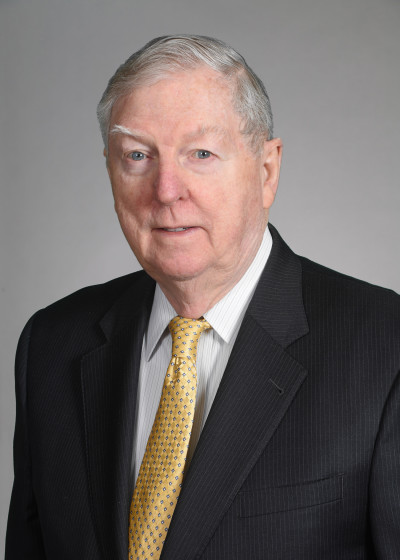 VADM Steve Loftus, USN, Ret.
Expertise Areas
Strategic Sales, Marketing and Business Development

Market, Capture and Win Strategy Development

M&A Support and Due Diligence

Navy Operations and Logistics

Maritime Aviation
PARTNER
CHAIRMAN EMERITUS
Teams
PROFESSIONAL EXPERIENCE
Admiral Loftus supports strategic client business objectives with his strong background in mergers, acquisitions, business development, and BRAC-related support. He is the former Chairman and CEO of The Spectrum Group, and delivers significant hands-on program management and executive leadership experience from both the public and private sectors.
During a three-year leave of absence from The Spectrum Group, Admiral Loftus joined The Carlyle Management Group to help turn around The Aerostructures Corporation (TAC), a Carlyle Group portfolio company in severe financial difficulty. As the CFO of TAC, he helped create significant shareholder value and effect a successful merger with Vought Aircraft Industries.
Admiral Loftus culminated a 38-year U.S. Navy career as Deputy Chief of Naval Operations, with responsibility for Navy readiness during the first Gulf War. His senior operational commands included Commander, Fleet Air Forces, Mediterranean, and its NATO counterpart, Commander, Maritime Air Forces Mediterranean. Significant shore duty assignments included Director of the Department of the Navy Budget, and Director of the Secretary of the Navy, Office of Program Appraisal. He flew in several different air warfare groups including carrier-based early warning, heavy attack, and maritime patrol and reconnaissance squadrons. Admiral Loftus twice received the highest peacetime award for the Navy, the Distinguished Service Medal, as well as the Distinguished Flying Cross and eight other combat-related awards.
As the former Deputy Chief of Staff for Naval Operations for Logistics, Admiral Loftus has significant experience in facilities and installation management, environmental policy development, and financial management. He was the senior uniformed official on the 1991 and 1993 Navy BRAC staff that determined methodology for developing DOD recommendations for closure and realignment.
KEY POSITIONS
Deputy Chief of Naval Operations
Director, Department of the Navy Budget
Director of the Secretary of the Navy Office of Program Appraisal
Deputy Chief of Staff for Naval Operations for Logistics
Commander, Fleet Air Forces, Mediterranean and Commander, Maritime Air Forces Mediterranean
Chief Financial Officer, The Aerostructures Corporation (The Carlyle Group)
EDUCATION
M.S., Financial Management, U.S. Naval Postgraduate School
B.S., Biology, University of Massachusetts, Amherst