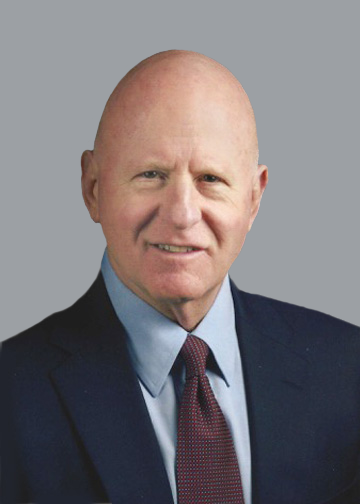 LTG H. Steven Blum, USA, Ret.
Expertise Areas
Army Aviation Acquisition Management

DoD Programming and Budget Process
M&A Support and Due Diligence
Strategic Planning and Implementation
Sales, Marketing and Business Development

Capture, Win Strategy and Proposal Support
PROFESSIONAL EXPERIENCE
General Blum delivers deep National Guard programmatic, policy and partnership expertise as the former Chief of the National Guard Bureau, as well as senior military and defense experience as the former Deputy Commander of USNORTHCOM. He draws on his extensive experience and expertise in helping clients large and small identify, pursue and win National Guard and Defense acquisition contracts and programs.
In his 42-year military career, General Blum built extensive expertise through partnering with the Executive Branch, Secretary of Defense, Joint Chiefs, Governors and Adjutants General. He held responsibility for leading USNORTHCOM to anticipate, prepare and respond to threats and aggression aimed at the U.S., its territories and interests, as well as working with the President and Secretary of Defense to provide defense support of civil authorities, including consequence management operations.
Appointed by the President as Chief of the National Guard Bureau, General Blum held responsibility for formulating, developing and coordinating all policies, programs and plans affecting more than half a million Army and Air National Guard personnel. He also served as the principal adviser to the Secretaries and Chiefs of Staff of the Army and the Air Force on all National Guard issues, and as the Army's and Air Force's official channel of communication with the Governors and Adjutants General.
In addition to his current support of Spectrum clients pursuing National Guard and BRAC opportunities, General Blum serves as Executive in Residence with The Johns Hopkins University School of Education, Division of Public Safety and Leadership.
KEY POSITIONS
Deputy Commander, United States Northern Command
Vice Commander, United States Element, North American Aerospace Defense Command, Peterson Air Force Base, Colorado
Chief, National Guard Bureau
Chief of Staff, United States Northern Command
Commanding General, 29th Infantry Division (Light)
Executive in Residence, The Johns Hopkins University School of Education, Division of Public Safety and Leadership
EDUCATION
M.S., Social Science, Morgan State College

B.A., History, University of Baltimore