Today's business demands require federal industry leaders to manage workforces with diverse technical skills, face new digital threats from all sides, and drive and inspire growth and success in an increasingly connected and volatile global marketplace. As technology, innovation and new challenges grow and evolve the roles of companies operating in the government market, the skills required for effective leadership in these companies have also evolved.
Spectrum Advantage is an exceptional team of leaders who bring years of senior-level, applied experience as successful practitioners, leaders and mentors in government, military and business. Our mission is to empower leaders to create positive organizational effectiveness, increased productivity, and excellence in their agencies, companies and organizations.
We provide innovative, tailored executive personnel leadership and training development through our unique blend of case study and interactive leadership laboratories. We combine this with lectures from our world-class speakers bureau, focused around critical, topical issues, from developing leadership competencies in U.S. business to working successfully with the federal bureaucracy.
We can provide trainings on-site at client locations, or in our executive leadership training spaces, tailored for all group sizes, conveniently located in Alexandria, Virginia.
We also offer Leadership Staff Rides, either as a unique team training experience or as part of a broader executive training. Our Leadership Staff Rides use the context of conflict elements of a major military campaign or battle to address and takeaway lessons learned for business leadership. Locations such as Gettysburg, Antietam or Normandy, with small groups of approximately 12 to 20 students, serve as exceptional on-site leadership labs and highly effective sites for team-building exercises tailored to specific client needs and challenges.
Our leadership development team delivers positive and effective leadership change, enhanced organizational value, and tailored, innovative training to help our clients achieve sustained organizational success.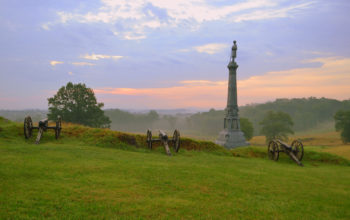 Client Services
Tailored Executive Leadership Training (Single- and Multi-Day)
Case Study Practice
Interactive Leadership Laboratories
Lectures from World-Class Speaker Bureau
Leadership Staff Rides (D.C.-Area, U.S. and Global Sites)
Tailored Training Location (Client Site or Spectrum Training Facilities)
Custom Curriculum & Training Program Development
Off-Site Training Program Event Management (Meals, Accommodations, Logistics)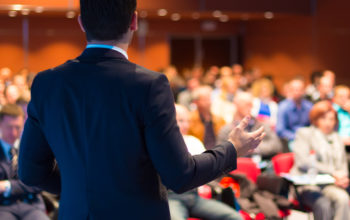 Subject Matter Expertise
Executive Leadership Education and Training
Immersive Case Study Instruction
Global Business Environments
Unique Country and Regional Cultures and Challenges
Successfully Working with and within Federal Bureaucracy
Leadership Instruction for Diverse Leadership Levels, Structures and Needs
Globally-Recognized Public Speaking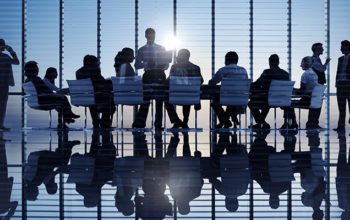 Explore our Centers of Excellence to learn how The Spectrum Group can help resolve your challenges and support your goals.
Experience
Our team of renowned professionals has the expertise, networks, and strategic perspectives to help address challenges in any country or industry.
Expertise
Our team of leaders from the military, intelligence community, government and industry provide critical insights and connections for sustained client success.
Integrity
With 25 years of successful delivery, The Spectrum Group shares our clients' commitment to regulatory compliance and ethical business practices.