We support client business objectives in the U.S. Special Operations Command (USSOCOM) and the Service SOCs through our team's deep experience and strong connections with Special Operations and Rapid Acquisition Program decision makers.
Our Special Operations Team is comprised of Army, Navy, Marine and Air Force-trained operators with wide community partnerships and extensive experience helping position our clients for enhanced market penetration. Our work in support of our clients' missions spans identifying current and future Special Operations requirements, providing science and technology insights, enabling selective, targeted access to key decision-makers, and providing strategic planning and business development support.
With access to the SOCOM Legislative Liaison Office, we are also uniquely positioned to help our clients with devising legislative strategies to acquire funding. By partnering with in-house Army, Navy, Air Force, Marine, Defense & Aerospace and Strategic Communications teams, we help our clients meet their specific Special Operations mission goals.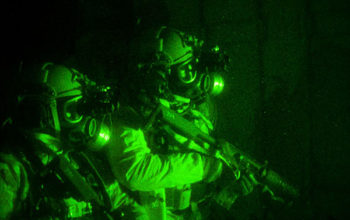 Client Services
Identifying Current and Potential Special Operations Requirements
Special Operations Science and Technology Insight
Strategic Planning and Implementation
Strategic Positioning, Joint Ventures and Teaming
Budget, Acquisition Process and Funding Support
Facilitating Rapid Test and Acceptance by Service SOCs
Facilitating Access to Decision-Makers
Business Development
Defense and Congressional Relations, Including SOCOM Legislative Liaison Office
Devising Legislative Strategies to Acquire Funding
SUBJECT MATTER EXPERTISE
Special Operations Forces Operations and Acquisitions
Army, Navy, Marine and Air Force Special Operations Commands
Army, Navy, Marine and Air Force SOC Rapid Acquisition Programs
SOCOM and Service SOC Science and Technology
Acquisition, Business Development, Proposals and Program Implementation Support
Defense, Congressional and SOCOM Advocacy and Relations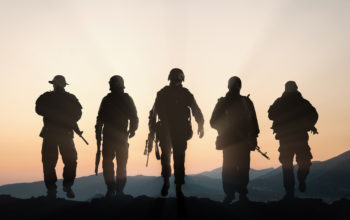 SPECIAL OPERATIONS TEAM
THE RIGHT TEAM FOR YOUR MISSION
Explore our other Defense & Aerospace specialty teams. Select your targeted sector below to learn more about our capabilities and meet each team.
Explore our other Centers of Excellence to learn how The Spectrum Group can help resolve your challenges and support your goals.
Experience
Our team of renowned professionals has the expertise, networks, and strategic perspectives to help address challenges in any country or industry.
Expertise
Our team of leaders from the military, intelligence community, government and industry provide critical insights and connections for sustained client success.
Integrity
With 25 years of successful delivery, The Spectrum Group shares our clients' commitment to regulatory compliance and ethical business practices.