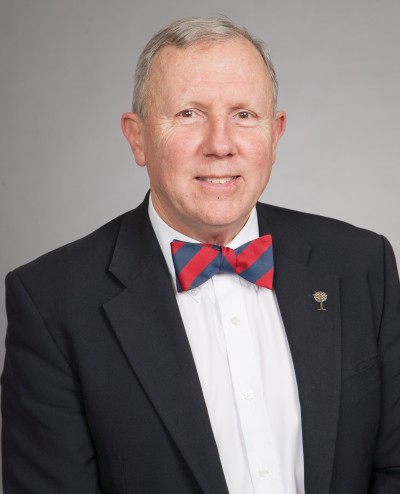 MG Julian "JB" Burns, USA, Ret.
Expertise Areas
Army, Marine and Special Forces

Strategic Planning and Implementation: Sales, Marketing and Business Development
Proposal Support including Capture and Win Strategy Development
BRAC Processes Support
Design and Requirements Generation for Combat and Combat Support Wheels and Tracks
PROFESSIONAL EXPERIENCE
General Burns delivers extensive experience in business development and corporate strategy, including expertise in design and capture for U.S. and partner nation ground and weapons systems, as well as major combat systems acquisition and small business electronic innovation.
Before joining Spectrum, General Burns served as BAE's Vice President for Land and Armaments, where he led design and capture efforts for Marine Corps, Army, Navy, and Special Operations ground and weapons systems in the U.S., U.K., Sweden, and South Africa. He additionally supported global foreign military sales (FMS) in southwest Africa (SWA). His work helped BAE secure upgrades to the Bradley fighting vehicle, new USMC amphibious designs, and the PIM artillery system.
Previously, General Burns served 35 years in the Army, and maintains vital contacts in the U.S., Europe, Korea, and Africa, with particular expertise in sensors and C4ISR for Special Forces, as well as in Heavy Armor for Army and Marine Corps ground formations. He draws on both his military expertise and business acumen in helping clients large and small identify, pursue and win Army, Marine Corps, Special Forces and Defense acquisition contracts and programs.
In addition to his work with clients through Spectrum, General Burns serves on the boards of The National Infantry Museum, The National Armor & Cavalry Museum, and the Army Heritage Center Foundation, and is a published author, and frequent speaker.
KEY POSITIONS
Vice President, Business Development, Land & Armaments, BAE
Deputy Commanding General, U.S. Forces Command (FORSCOM), U.S. Army
Chief of Staff/G3-5-7, CONUS
Commanding General, Joint Task Force Shining Presence (Israel)
Deputy Commanding General, U.S. Army V Corps, Germany (Balkans)
EDUCATION
M.S., Operations Research & Systems Analysis, University of Southern California
B.S., U.S. Military Academy