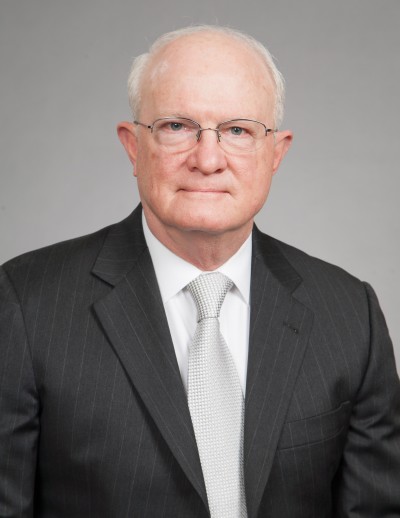 LTG John Caldwell, USA, Ret.
Expertise Areas
Military Ground Systems: Combat, Combat Support, and Combat Service Support

Defense Systems R&D and Acquisition Management

Business Development, Market, Capture and Win Strategy Consulting

Defense Information Technology and Logistics Management

Foreign Military Sales (FMS)

Corporate Governance and Executive Leadership
PROFESSIONAL EXPERIENCE
General Caldwell leads The Spectrum Group's Army Team and Defense & Aerospace Center of Excellence, supporting clients working in various defense industry domains with his extensive military acquisition, business development, and executive leadership expertise.
Prior to joining TSG, he held senior executive positions in the defense IT services sector for QSS and Perot Government Services. In his distinguished Army career, General Caldwell served as Military Deputy to the Army Acquisition Executive, with oversight of the management of Army weapons and communications systems and leadership of the 50,000-strong Army Acquisition Corps. He also served as Commanding General of U.S. Army TACOM, where he was responsible for the technical, logistic and acquisition support of 70% of the Army's ground systems.
Aside from his work supporting clients at TSG, General Caldwell serves on several boards of directors, including TASER International, Puradyn Filter Technologies, Synexxus, Plasan US, and ESP, as well as several advisory boards, including BRTRC, Marlow Industries and Autoflug. He is also President of the Board of Directors of Comfort for America's Uniformed Services (CAUSE), a 501(c)(3) non-profit supporting severely wounded troops and their families.
KEY POSITIONS
Military Deputy to the Army Acquisition Executive
Commanding General, U.S. Army TACOM
Deputy Chief of Staff, Research, Development and Acquisition, Army Materiel Command
Director, Army Digitization Office
Project Manager, Abrams Tank System
Executive Vice President, Perot Government Services
Senior Vice President, QSS Group
EDUCATION
M.S., Mechanical Engineering, Georgia Institute of Technology
B.S., Military Science and Engineering, U.S. Military Academy