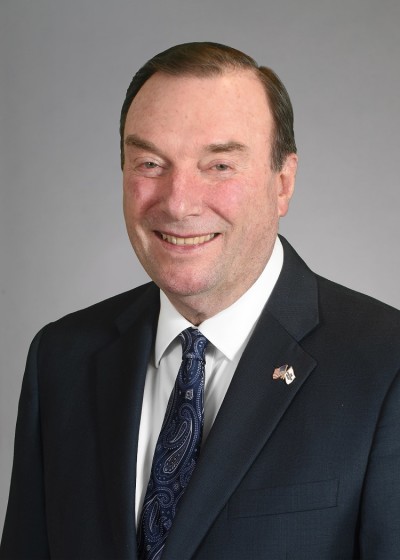 RADM Jim Hinkle, USN, Ret.
Expertise Areas
Organizational Analysis and Strategic Planning

Navy-related Congressional Relations (House and Senate Armed Services Committees)

Naval Program Assessment and Improvement

Navy Personnel, Manning, Promotion/Evaluation, Assignment and Retention

Independent Programmatic Due Diligence

Acquisition and Implementation Support
PROFESSIONAL EXPERIENCE
Admiral Hinkle leads the Navy Team and the Acquisition, Due Diligence and Implementation Support Team at The Spectrum Group, delivering more than 40 years of expertise in Navy programs, manning, retention, and Congressional relations. He also delivers expertise in BRAC assessments for clients, including developing strategic plans for community and legislative implementation, and assisting communities in developing cases for reversing DoD BRAC decisions.
Before joining The Spectrum Group, Admiral Hinkle served a 33-year career with the Navy, culminating in serving as the Deputy Chief of Naval Personnel and Commander of the Navy Personnel Command. He served six tours of duty with the Navy Department in Washington, D.C., including a tour as Director of Programs in the Navy Office of Legislative Affairs, and was appointed by the Chief of Naval Operations to direct Navy efforts in the first Quadrennial Defense Review (QDR) in 1996. He is a recognized expert on development of human capital for the Navy.
Also in his Navy career, Admiral Hinkle co-chaired the study on reduced manning in DDG-51 Class ships and was instrumental in raising awareness of personnel and manning issues in the Littoral Combat Ship. Admiral Hinkle commanded an Aircraft Carrier Battle Group, the Maritime Interception Force in the Red Sea during the Gulf War, and a guided missile destroyer deployed to the Persian Gulf.
One of Admiral Hinkle's key expertise areas at The Spectrum Group is his provision of independent, programmatic due diligence to companies pursuing acquisitions or competitive intelligence, or to investment entities interested in current and likely future status of investment opportunities. In addition to his work at The Spectrum Group, Admiral Hinkle has served as an Outside Director for several foreign-owned companies operating on U.S. government contracts.
KEY POSITIONS
Deputy Chief of Naval Personnel and Commander, Navy Personnel Command, U.S. Navy
Director of Programs, Navy Office of Legislative Affairs, U.S. Navy
Commodore, Naval Destroyer Squadron, U.S. Navy
Commander, Aircraft Carrier Battle Group, U.S. Navy
EDUCATION
M.S., Operations Research, Naval Postgraduate School

B.S., Mathematics, University of New Mexico