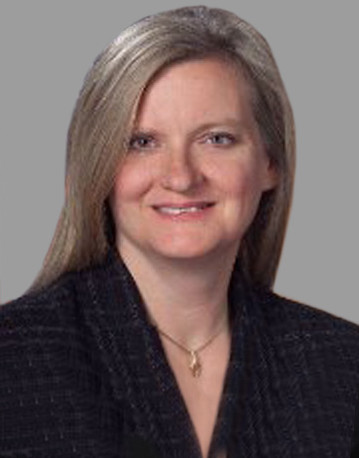 Jennifer Buck
Expertise Areas
Performance Management Systems

Organizational Strategic Planning

DoD Resource Management: Planning, Programming, Budgeting, and Execution System (PPBES)

Cost Analysis of Military Manpower Programs

National Guard and Reserves Program Management

SECDEF-Level Policy Guidance and Management for National Guard Youth ChalleNGe Program and DoD STARBASE Program
PROFESSIONAL EXPERIENCE
As Team Leader for the Youth & Education Team at TSG, Ms. Buck brings extensive expertise in public-private partnerships around youth and education programs, with a focus on helping clients facing policy, management, compliance, administration and organizational challenges.
Ms. Buck currently serves as Project Manager for the National Guard Youth ChalleNGe Assistance Contract with the Office of the Secretary of Defense, leading a group of experts who assist ChalleNGe sites struggling to achieve organizational goals. Her expertise involves identifying organizational management problems, proposing solutions for local execution, and developing and implementing national-level policy. Ms. Buck also leads the Curriculum Development team for DoD STARBASE, a military base-local community STEM education partnership program.
Prior to joining Spectrum, Ms. Buck completed a 35-year federal service career, including serving 14 years as the Deputy Assistant Secretary of Defense for Reserve Affairs (Resources), the key advisor to the Assistant Secretary of Defense for Reserve Affairs in all financial management and resourcing matters relating to the Reserve components. This included oversight of all Guard and Reserve Military Personnel, Operations & Maintenance, Military Construction, and Procurement appropriations, totaling more than $47 billion in FY 2009, and responsibility for the National Guard Youth ChalleNGe and DoD STARBASE programs.
She also served as the Budget Officer for the Defense Contract Audit Agency and the Army National Guard, and previously served as Chief of the Civilian Manpower Budget Branch for the Naval Material Command. Ms. Buck he began her federal career at the Naval Sea Systems Command and the Joint Cruise Missile Project Office as a civilian manpower analyst. Her diverse, acquisition and program management-focused experience enables her to deliver critical expertise and acumen to clients pursuing projects in a variety of public-private spaces.
KEY POSITIONS
Deputy Assistant Secretary of Defense for Reserve Affairs, Office of the Secretary of Defense (1994-2009)
Department of Defense Representative, Federal Mentoring Council
EDUCATION
M.B.A., Auburn University

B.A., Psychology, University of Virginia