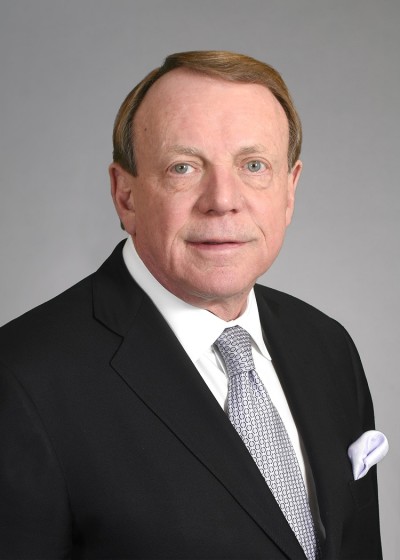 Gregory Sharp
Expertise Areas
Executive Leadership

Strategic Business Development, Sales and Marketing

Federal Marketing

Congressional Affairs

Base Realignment and Closure (BRAC)

Strategic Planning and Analysis

Youth Education and Leadership Programs
PROFESSIONAL EXPERIENCE
Mr. Sharp is a founding partner and President of The SPECTRUM Group. He supports clients in a variety of strategic planning, youth education and leadership program, BRAC, and Congressional relations capacities. Mr. Sharp has significant experience working with and insights into key government and military executive offices.
Before helping found The Spectrum Group, Mr. Sharp served in a variety of corporate and public sector roles. He previously served as VP for Washington Operations for Ferranti International, leading marketing and Congressional relations activities.
In his 20-year career with the U.S. Army, Mr. Sharp served for more than three years in the Office of Legislative Affairs for the Secretary of the Army, as well as more than three years in the Office of Legislative Liaison for the Secretary of Defense. In these positions, he worked daily with Congressional Members and staff on weapons systems R&D and procurement, military construction, and O&M accounts. Mr. Sharp additionally coordinated defense program issues with officials at the White House, National Security Council, Department of State, and U.S. partner nations. He also served in the White House Social Office for two years during the U.S. bicentennial celebration. Mr. Sharp previously served in a variety of infantry assignments, including two Vietnam combat tours: as a Senior Advisor to the 39th Vietnamese Ranger Battalion, and as Company Commander, 1st Cavalry Division.
In addition to his work at The Spectrum Group, Mr. Sharp is the founder and former President and Executive Director of the National Guard Youth Foundation, established to provide scholarships, employment opportunities and mentoring for the nation's at-risk youth by giving them a second chance at a productive life. He is also deeply involved with the DoD STARBASE program, established to engender student interest in pursuing STEM education and career paths.
KEY POSITIONS
Founder and President, The Spectrum Group
Founder, President and Executive Director, National Guard Youth Foundation
Army Officer, Office of Legislative Affairs, Secretary of the Army
Army Officer, Office of Legislative Liaison, Secretary of Defense
EDUCATION
M.B.A., Management and Finance, University of Santa Clara

B.S., Oklahoma State University