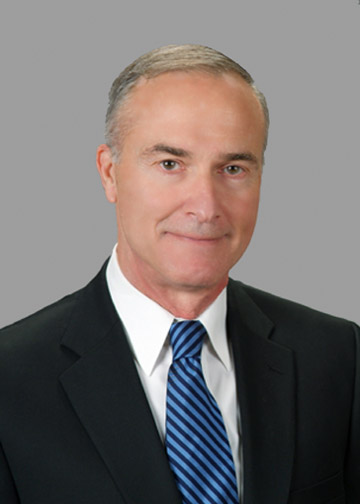 LTG David Huntoon Jr., USA, Ret.
Expertise Areas
Strategic Planning and Analysis

Executive Leader Development

Education and Training

Strategic Communications

Army and Joint Operations

Base Realignment and Closure (BRAC)
PROFESSIONAL EXPERIENCE
General Huntoon supports clients in building, managing, coaching and transforming their complex and high-performing organizations, drawing on his more than 20 years of executive-level strategic leadership experience. He helps clients achieve diverse business objectives using his strategic planning, analysis and geopolitical skills, and is an accomplished global speaker on strategic leadership and international security. At The Spectrum Group, General Huntoon supports a wide range of client business areas encompassing international, defense, interagency, leader development, education and training, human resource management, and base realignment and closure projects.
Prior to joining The Spectrum Group, General Huntoon's last two U.S. Army leadership positions were as the Superintendent of the U.S. Military Academy at West Point and as the Director of the Army Staff. He also previously served as Commandant of the U.S. Army War College, and has built unparalleled subject matter expertise in strategic-level leader development and education in both the military and private sector.
General Huntoon also previously served as Director of U.S. Army Strategy, Plans and Policy, leading Army strategic planning and policy efforts and conducting significant military, agency and Congressional liaison. His broad range of global government-related experience as a senior military officer, as well as senior-level stakeholder relationships, provide significant value to his work with clients in diverse industries and with diverse business objectives.
KEY POSITIONS
President, D2H Leadership Consulting
Superintendent, United States Military Academy, West Point
Director of the Army Staff, The Pentagon
Commandant of the U.S. Army War College
Director of U.S. Army Strategy, Plans and Policy, The Pentagon
Deputy Commandant, The U.S. Army Command and General Staff College
Assistant Division Commander, 1st Cavalry Division, U.S. Army
EDUCATION
M.A., Government, Georgetown University

Military Master of Arts and Sciences (MMAS), U.S. Army Command and General Staff College
B.S., Engineering, U.S. Military Academy
National Security Fellowship, Hoover Institution, Stanford University