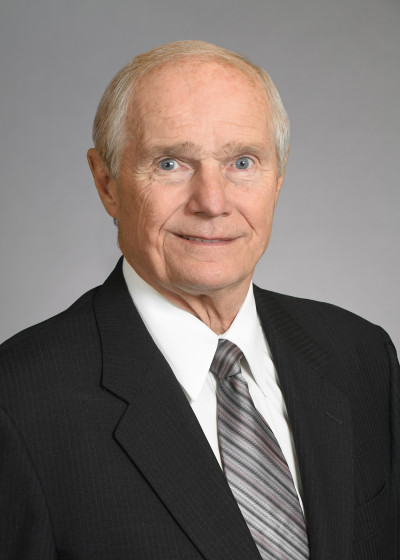 LTG Dave Ohle, USA, Ret.
Expertise Areas
Account Management

Business Development Process Engineering and Transformation

Strategic Account and Business Development

HR and Manpower Management and Assessment

IT Portfolio Management and Development

Business and Career Counseling and Consulting
PROFESSIONAL EXPERIENCE
General Ohle supports clients in developing, growing and improving business operations, primarily in the IT and service sectors, with significant expertise in strategic, revenue-oriented business transformation. He has more than 45 years of experience in the defense and aerospace industries, with the majority of it helping organizations, teams and companies strategically plan, navigate and enact change for sustained success.
Prior to joining The Spectrum Group, General Ohle successfully ran several major IT and service companies' business development, human resources and Army business divisions, including serving as SVP of human resources at Shell Oil, SVP and Sector Manager at Alion Sciences Corporation, and EVP, Director of Business Development and Group Manager for Camber Corporation. As a corporate staff executive in both human resources and business development, he built significant expertise in developing and implementing strategic business transformation models and talent management programs to re-engineer underperforming business units and assist managers in growing team and company business.
General Ohle served a 32-year career in the U.S. Army, where he was targeted for change agent Command and Staff positions as the Army transformed from a Cold War to Information Age organization. He headed two Army-wide study efforts: "Louisiana Maneuvers," which digitized the operational force, changing the Army's organizational structure and fighting methodologies; and "Officer Personnel Management System XXI," which redesigned the management system to develop the Army's Officer Corps for today's and tomorrow's digital and information age.
KEY POSITIONS
Deputy Chief of Staff for Personnel, U.S. Army
Senior Vice President, HR, Shell Oil Corporation
Director of Army Programs, Computer Sciences Corporation (CSC)
Senior Vice President and Sector Manager, Alion Sciences Corporation
Executive Vice President and Director of Business Development, Camber Corporation
EDUCATION
M.A., Organizational Behavior, The Ohio State University

B.S., United States Military Academy