We are uniquely positioned and connected to help our clients, delivering deep and broad experience across the commercial-Coast Guard interface while drawing on our in-house Homeland Security, Navy, Defense and International Teams' expertise.
Our acumen helps clients with business objectives involving Coast Guard Major Systems Acquisition, procurement and capital resources, as well as maritime legal, safety, security, search and rescue, regulatory and environmental matters.
Coast Guard projects frequently involve other federal and military entities. We have delivered successful outcomes to clients looking to enter the Coast Guard market in security, device/technology, intelligence, ship/watercraft and training arenas, as well as clients focused on M&A and strategic partnerships.
Our operational and program directorship backgrounds in aviation, surface operations, mission support and senior field commands enable us to provide our clients with access to key decision-makers throughout the Coast Guard and its related and supporting organizations.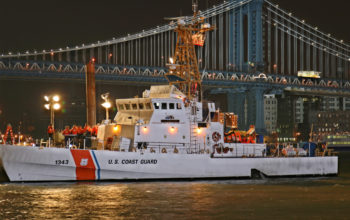 Client Services
Budget, Program, Plan and Policy Lifecycle Support
Strategic Capability Development, Positioning, Partnerships and Advocacy
Business Development, Capture, Proposal and Implementation Support
Maritime and Homeland Security Policy Development, Advocacy and Implementation
Environment and Energy Policy Expertise
Maritime Law, Legal and Regulatory Support
Capital Resource Research, Development and Engineering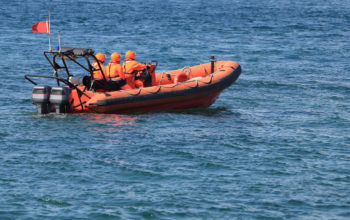 SUBJECT MATTER EXPERTISE
Logistics and Operations
Capital Resources and Management (Ships, Airplanes, Boats, Helicopters, C4ISR, and Shore Facilities)
Research, Development and Engineering
Major Systems Acquisition and Procurement
Congressional, Defense, Coast Guard and Homeland Security Relations and Advocacy
Maritime Law and Law Enforcement
Homeland Security and Maritime Security
Maritime Environmental Protection
Maritime Search and Rescue
Maritime Technology, Including Navigation Aids, Maritime Mobility, and Domestic and Polar Ice Breaking
THE RIGHT TEAM FOR YOUR MISSION
Explore our other Defense & Aerospace specialty teams. Select your targeted sector below to learn more about our capabilities and meet each team.
Explore our other Centers of Excellence to learn how The Spectrum Group can help resolve your challenges and support your goals.
Experience
Our team of renowned professionals has the expertise, networks, and strategic perspectives to help address challenges in any country or industry.
Expertise
Our team of leaders from the military, intelligence community, government and industry provide critical insights and connections for sustained client success.
Integrity
With 25 years of successful delivery, The Spectrum Group shares our clients' commitment to regulatory compliance and ethical business practices.