Regional political, economic and security challenges require governments and companies to forge strong paths towards security, prosperity and freedom, internally and in partnership with the global community. Border security threats, political unrest, asymmetric environments and rapidly evolving challenges require building and drawing on critical capabilities to anticipate and respond effectively.
Our Border Security Team supports clients facing border security challenges with capabilities including threat, vulnerability and risk assessments, border security and security personnel capability development, infrastructure assessment and design, cyber and insider threat mitigation, and application, network, communication, and cloud security support.
Our Team's expertise is built on successful careers in U.S. and global law enforcement and homeland security programs, U.S. military and defense operational security sectors, cyber security, the intelligence community (IC), and IT and insider threat arenas. Our Team also has strong partnerships with security and logistics providers, secure infrastructure engineering and construction project managers, IT and communications providers, and international visa and travel documentation partners.
Together, we provide the access, insights and experiences needed to enable our clients to succeed in their border security objectives.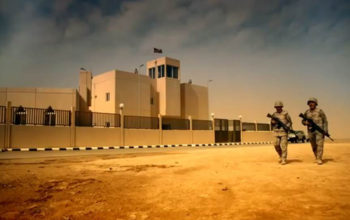 Client Services
Strategic Security Planning and Implementation
Physical and Cyber Security Assessments and Solutions
Cyber Defensive Testing
Technology, Program and System Assessments
Mitigation Solutions Design
Security Audits and Training
Cyber End User Training Programs
Enterprise Security Planning
Due Diligence, Strategic Planning and M&A Support
SWOT and Risk Assessments
Global Business Development
Policy and Regulation Development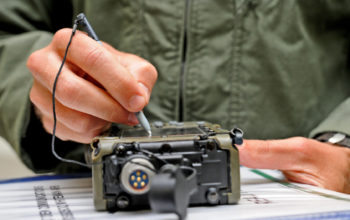 Subject Matter Expertise
Information and Cyber Security
Critical Infrastructure Protection & Physical Security
Authentication and Automatic Identification Technology
Mobile Security and Executive Protection
Security/Risk Assessments and Master Planning
Homeland Security, Including Aviation, Port and Maritime
Force Protection
Healthcare and Supply Chain Security
International Law Enforcement and Security
Strategic Analysis, Planning and Positioning
Due Diligence and M&A Services
U.S. and Global Business Development
Budget, Acquisition, Requirements
Licensing and ITAR
Defense, Military and Congressional Expertise and Advocacy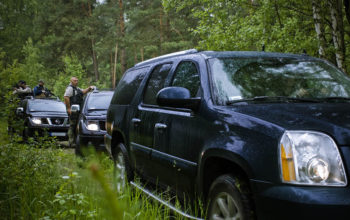 Targeted Missions, Targeted Teams
Within our Security Center of Excellence, our specialty teams bring expertise to specific client missions and areas of focus. Select your targeted sector below to learn more about our capabilities and meet each team.
Explore our other Centers of Excellence to learn how The Spectrum Group can help resolve your challenges and support your goals.
Experience
Our team of renowned professionals has the expertise, networks, and strategic perspectives to help address challenges in any country or industry.
Expertise
Our team of leaders from the military, intelligence community, government and industry provide critical insights and connections for sustained client success.
Integrity
With 25 years of successful delivery, The Spectrum Group shares our clients' commitment to regulatory compliance and ethical business practices.